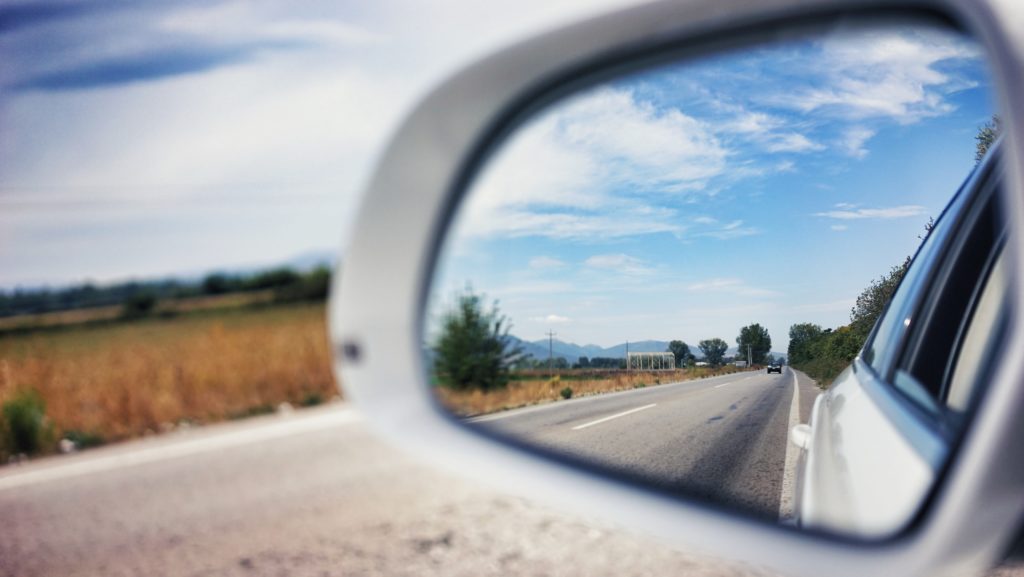 I can't help myself. It's time to look back.
At the end of each year, I have to reflect.
Has it been a good year? Has it been a great year?
I probably do this more than what's good for me. I even used to try to keep score. Glad to say I don't do that anymore.
I still think a healthy look back is a good thing that helps us keep moving forward.
What about you? Do you look back? Is it helpful? Or not so much…
If I think back seventeen years, which seems like yesterday, I was in the middle of my dot come experiment. All we wanted was the IPO.
At the time, Fast Company magazine was selling a cool poster with the well-known quote by Hunter S. Thompson—
Faster, Faster! Until the thrill of speed overcomes the fear of death.
My office mate, like so many others, had his sights set on one thing and one thing only—The IPO.
One day we were talking … "All I want is a million dollars." He thought he was being completely within reason and wasn't asking too much of the universe. After all, this is when some were getting tens, even hundreds of millions. Irrational exuberance is what it was called.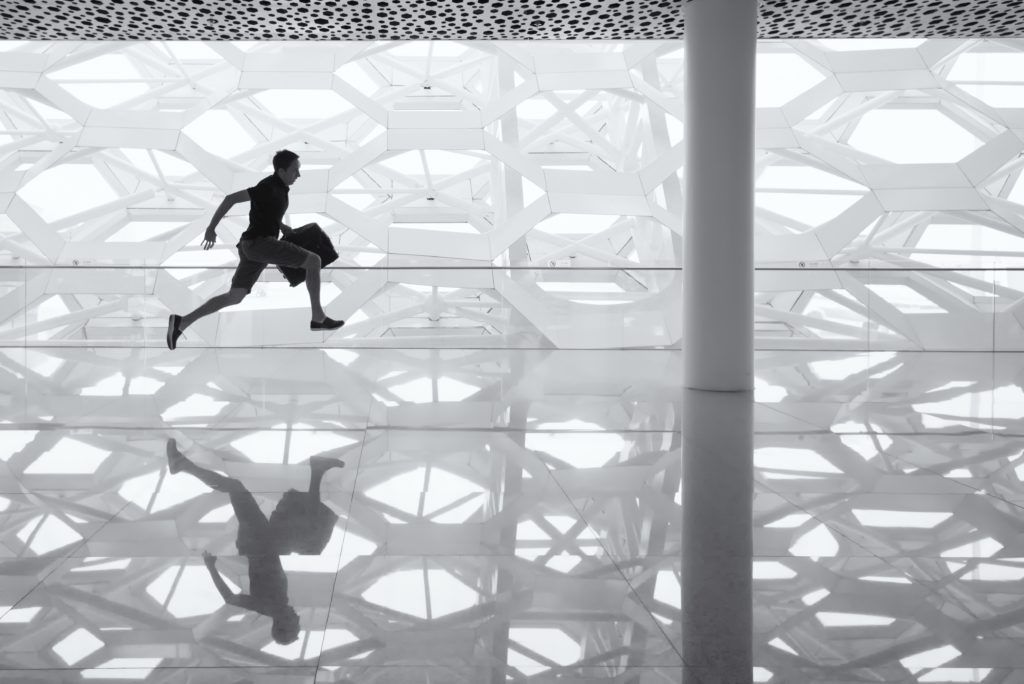 That about sums up the dot.com era, doesn't it?
Our dot.com? It dot.bombed. No million dollars. Back to the old economy.
I was on the street faster than I could order my poster.
I'm so glad those times are behind us. Although, I'm not so sure we're any closer to getting it right.
Where am I going with this and why seventeen years? Well, I'm not exactly sure but I have an idea; and seventeen years ago, was when the information superhighway was only beginning to exceed speed limits. It's a reference point… a flash from the past. That's all.
I've shared with you that I follow a few marketing blogs. I read Ian Brodie's year-end post last week. A cool thing about the bloggers I like to follow is that they deliver more than thoughts and information specific to their niche.
For example, here's what Ian Brodie talked about—
Living in the moment.
Being fully present.
Not missing out on the important things.
Not marketing. Not how to grab those last few sales or how to position yourself to leap into next year. Just some heartfelt reminders. That's how Ian came up with the perfect year-end post to close out the year.
I'm searching for the same here; that is, the perfect way to close the year.
LifeUntucked went live the first week of April this year and I've posted every week since. This is post #47. The count itself doesn't really matter. But it's a huge personal victory and It's been an honor sharing it with you each week.
I always try to write from my heart. Sometimes it's a little chunky, sometimes a little quirky by design. But it's always real… or I want you to call me out. Seriously.
But what's it all about?
Sometime during this past summer, I was explaining LifeUntucked to a member of a mastermind group I was a part of. She wasn't getting it.
She pressed me, "What's your message?"
My answer didn't matter. I was sure she hadn't even visited the site.
"You have ten words or less to connect with me, or you've lost me forever."
Needless to say, I don't think I have a reader there. And, she likely thinks I don't have a message.
The next day I was still spun-up. Really spun-up. Gary Vaynerchuk spun-up. I found myself in one of my rather spontaneous writing rants. Those don't usually make it to the "publish" button. This is what finally hit me…
It's getting real about what matters in life and what doesn't" (Oops, eleven words!)
The tagline, living large through small things and simpler ways, is the "how?"
The "why?" is simple… so that LifeUntucked can become a community. That's the vision.
I invite you on a journey to reconnect with the 'soul' of living, to the life well lived… in a less digital way.
Let's inspire imagination, capture moments and create margin in our lives. Let's regain control over our time, our work, and our choices…
Let's take back our lives no matter how fast the world wants to spin these days.
What does LifeUntucked sound like to you? I'd like to hear!
Always remember, it's the journey…
One's destination is never a place, but a new way of seeing things."– Henry Miller
With my warmest wishes for a wonderful 2018… and a sincere thank you for being here!
See you around the bend…
Best,
~ Jeff
Thanks for visiting ‪LifeUntucked.net!
We'll be exploring this amazing, hyper-connected world and figuring out how to live bigger lives through smaller things and simpler ways.
I post on Wednesdays… except, like this time when I take my own advice to heart  from my last post on holiday down time. Then it could be on Thursday.
If you enjoyed this post, I'd like to invite you to subscribe.
Just click the box below or to the side… depending on the device you're using.