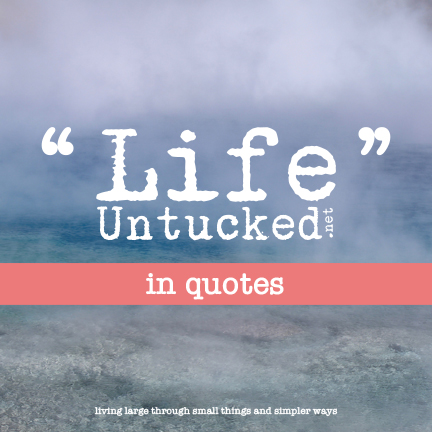 Subscribe and Get Untucked Now!
You'll get "LifeUntucked in Quotes," it's  a cool eBook with
quotes and photos to inspire an "untucked" life.
I'll occasionally send you news and other fun and useful bits.
I won't pepper your inbox. No SPAM. Ever.
I'll never share or sell you email.
Unsubscribe anytime, but I'd hate to see you go!
Join LifeUntucked!